Soliloquio is a new Colombian coffee brand

created in the heart of the country's coffee zone, designed to position itself in European markets, especially in Berlin, but it will also have national presence.
Brand Concept: 
Coffee For the Brightside
With the passage of the pandemic, there is a general feeling that everything will be forgotten and that better things will come for everyone. The pandemic generated so much uncertainty that now we stick to everything that gives us a bit of hope, for that reason being the reality that there is the darkside and the brightside of things, we focused our strategy on "The Brightside" without falling into extreme and naive positivism that in many cases ends up being negative. The brand is a reminder that what builds your reality is not what happens to you, but what you do with those things that happen, it's a constant invitation to seek for new opportunities.
A Soliloquio is a Discourse that a person keeps with himself, as if thinking aloud, fed by what is part of his daily life. It's a complete mental wandering between problems, solutions and daydreaming in many cases without any sense. The entire graphic proposal is based on the visual representation of what could be the Soliloquio of a peasant who picks coffee in the middle of the mountains. That's why fish fly next to parrots and hands are bigger than horses. We wanted to make a fantastic trip to the coffee mountains of Colombia, enhancing its fauna and flora as well because we believe that nature is the great unifier and healer in any turmoil period.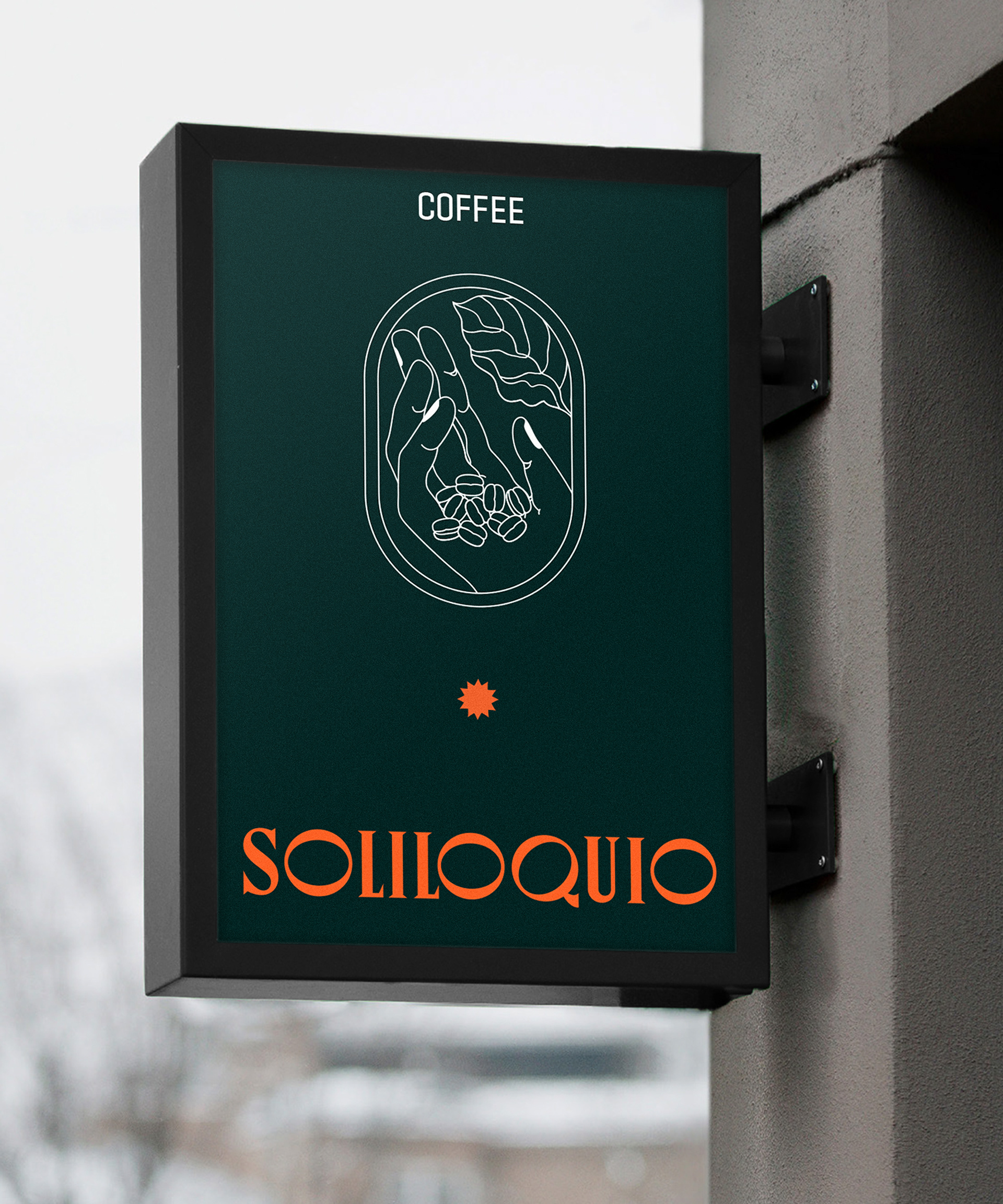 We're Honored to be part of the works featured by  The 
Designrush
 community of great logos design.​​​​​​​
Brand Strategy:

InmigranteStudio
Brand Identity:

Inmigrante Studio
Art Direction:

Inmigrante Studuio